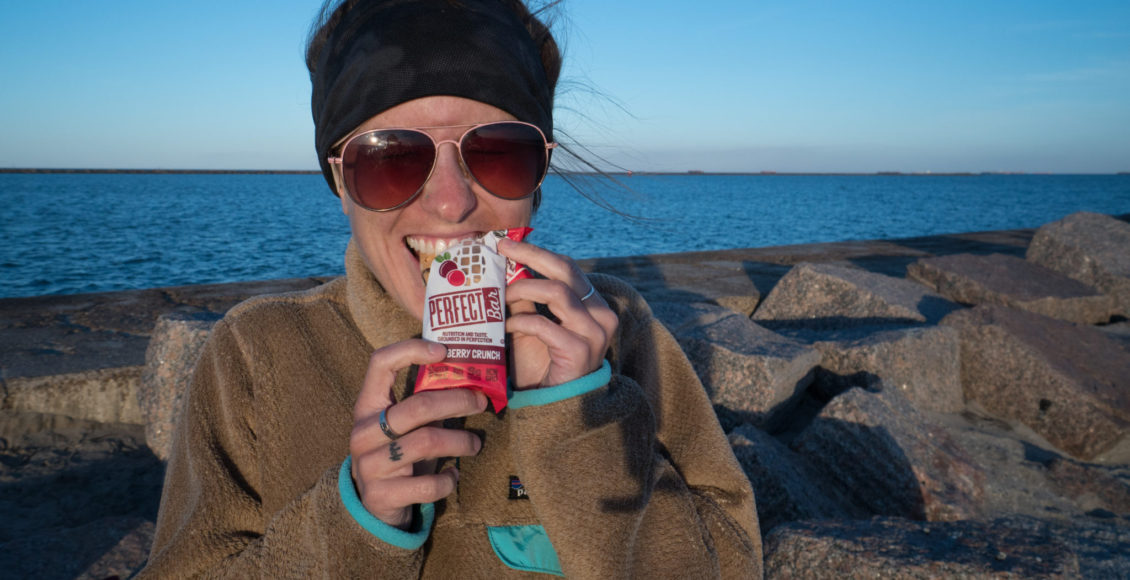 My Five Fave On The Go Health Products
Living in an RV and literally "being on-the-go" 24/7, it is so important for me to have my favorite healthy snacks/health boosting products that are convenient to grab and use! These are perfect for when you're traveling all day, or even just at work and need an easy pick me up. I have a lot of current fave health obsessions, but I narrowed it down to 5 that I think everyone could benefit from!
1. Vital Proteins Collagen Peptides
This is number one for a reason. I am seriously obsessed with this product! I've been using it daily for a few months, and have noticed such a difference specifically in my joints and hair growth! So what exactly are collagen peptides? They supply amino acids that are necessary to build new collagen in our bodies. Collagen is crucial (especially for athletes) and is essentially the building blocks for our hair, nails, skin,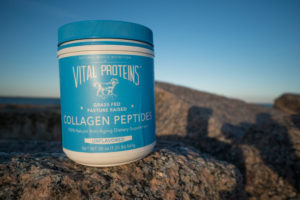 joints, and bones. Daily supplementation of collagen has shown reduced risk of injury for athletes, increase in bone mass density, and can improve the strength and vibrance of your skin, hair, and nails. Being a runner and pushing my body to it's limits with marathon training, I swear by this stuff! I specifically love Vital Proteins brand because their peptides are clean, grass-fed, and pasture raised. Make sure you know the source of your collagen peptides!
This specific powder is unflavored, and can literally be added into anything! I promise you won't even taste it. I add it to my tea, mushroom coffee (see below), protein smoothie, or oatmeal! They even make specific single serving on-the-go packets that are even more suited for convenience while traveling!
2. Four Sigmatic Mushroom Coffee
We recently discovered this company, and I am thrilled to find a coffee alternative! Not only does it not upset my tummy (tea lover for life) but it has magical superfood benefits that you can't resist. You might be thinking mushroom coffee sounds gross, but I promise it is better than you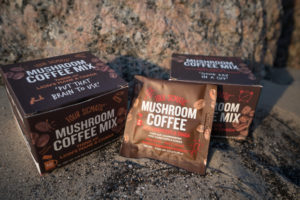 think! Medicinal mushrooms are adaptogens (herbs and plant medicine) and these little coffee packs use chaga, lion's mane, and cordyceps mushrooms. Chaga mushroom is an immunity booster, inflammatory support, full of antioxidants, and is highly alkaline forming which means it solves the acidity problem that many people face from drinking regular coffee! Cordyceps supports the adrenal gland and gives you natural energy you can sustain (goodbye coffee jitters!). Lion's Mane is a natural brain booster and can improve concentration. The best part is, these guys are all in a little powder you just add to hot water or milk! So easy and perfect for traveling!
3. Perfect Bar & RXBar
I put this into one because they are my favorite go to bars! I don't necessarily eat one every day, but while on the move they are perfect for keeping hangry G away. Nobody wants that in their life. Most protein bars are loaded with preservatives and added ingredients, and I absolutely love both of these brands because I can actually understand the label! My fave Perfect Bar flavor is the Cranberry Crunch, and for RXBar I would say blueberry-it tastes    just like a muffin!!
4. Herbal Zap
This made the list because it has saved me from a cold more than once! I don't really believe in over the counter m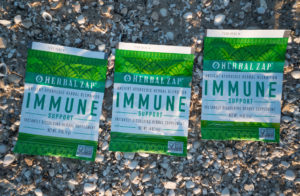 edicines for cold/flu (or for anything, for that matter) and rely on food to work healing magic. Herbal Zap is an ayurvedic herbal blend consisting of 14 different herbal extracts to boost your immunity. As a bonus, they also help aid in digestion! They conveniently come in individual packets, which are great for bringing with you while flying to keep those germs away. Whenever I feel a cold coming on or even just need a little boost to my system, I'll add a packet to water and chug!
5. GT's Kombucha
Ah gut health. I could go on and on here, but we'll save that for a later post! In short, this powerful drink can be a huge aid for keeping your system working as it should (especially while traveling). Fer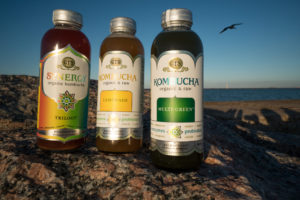 mented foods are super important for getting enzymes and probiotics to aid in digestion and boost your immune system. Drinking kombucha helps to detoxify and can also make you feel more energized! There are a few brands I love, but GT's has some of my favorite (and lowest sugar) flavors! Kombucha is a perfect health boost and makes this list for it's convenience to grab and drink!  Because they are found in the cold drink aisle in grocery stores, it is easier to buy at your local store than to order online.
Please follow and like us: