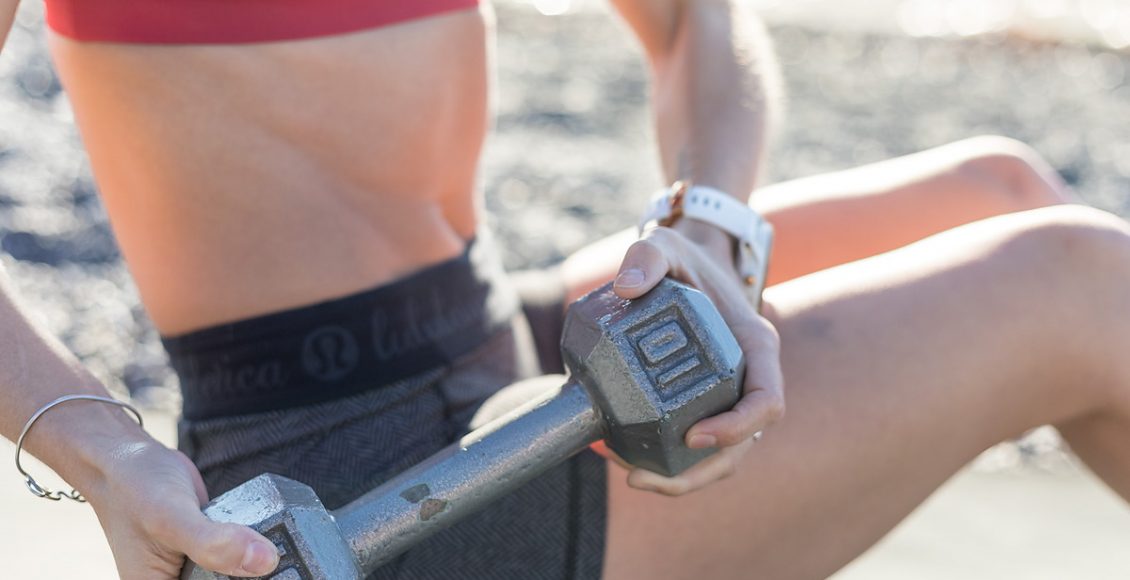 Your Guide to Amazing At-Home Workouts
I absolutely love a good group sweat session.  A big source of happiness for me is going to spin class, kickboxing cardio with my mom, and a butt kicking weights class.  BUT, my travel lifestyle doesn't always allow for a guided workout at a cute studio gym. Luckily this is 2019 and like most things, online workouts are just a click away.   I always get asked what I do for fitness while on the road-so I've put together my favorite resources for at-home workouts!
Benefits of working out from home:
-Cheaper than gyms!  All of the online sources I use are either free or very cost efficient.  
-You can workout in your underwear.  Seriously, try doing yoga naked.
-You can fart shamelessly and take as many potty breaks as necessary (I know you just laughed! There are two types of people in this world: those who admit to passing gas while working out and those who lie about it)
-On your own time!  You don't have to wait for that perfect class time that fits into your schedule.
-The most obvious→ Easily accessible! You can get movement in from ANYWHERE!  Even a tiny hotel room or RV.
My favorite online platforms:
This is my favorite for yoga!  It's extremely affordable every month ( I think $15!) and has sooo many options for all your flow moods.  You can view classes by instructor, level, focus, and time. We are talking hundreds of class options on here ranging from a few minutes to 2 hours.  Not only is there yoga, but videos for various meditation and recipes too! And astrology, which of course I'm into.
Another incredible yoga option, for only $18 a month!  Similar to One O Eight, with different instructors. But a ton of options and the availability in an app as well.   
Kait is such a movement inspiration, and her app is beautiful!  The options for workouts range from high intensity, to running, to restorative.  Her movement theory is exactly what I believe in-move first, and then meditate. Her app offers both in one "class", and it's only $19.99/month!  
-YouTube
Duh!  The mecca for free videos.  But I know you can definitely get lost in a fitness rabbit hole when searching for workout videos.  One of my favorites for free yoga is Yoga With Adriene. She has so many great options for beginners as well!  I also just really want to be her friend. 
Another great YouTube channel is Fitness Blender.  They have hundreds of cardio and strength and conditioning classes, and a lot of their workouts don't require any equipment. I admit I tend to get a little bored with their videos, and end up taking some of their exercises and creating my own workouts!  Regardless, they are a great source if you need some guidance and aren't ready to come up with your own workouts (safely!).
I've been a follower of Rachael for a long time now (her recipes are amazing), so when I found out she was creating a workout program I was so stoked.  She offers a collection of 10 weeks of workouts, that include 4 workouts in each week. From what I've seen, each workout is totally heavy sweat inducing and only about 30 minutes long!  At only $7 per week, you've got nothing to lose. Plus each PDF is downloadable so you have it for life! Each workout can definitely be for beginners, as almost every exercise is modifiable.  There's minimal equipment required and no machines.
All of these resources above use minimal equipment, but there are a few things that you'll want to have handy:
-Yoga Mat
My favorite mat is Manduka yoga!  This one in particular is extra squishy and doesn't loose grip at all as I sweat.
–Headphones (these wireless ones are cheaper than most and work really well)
-Interval timer App (definitely not necessary, but it helps me when doing hiit workouts/intervals!)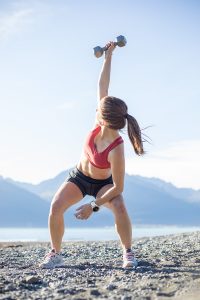 Sometimes developing a home workout practice can be challenging and feel harder to find motivation for.  I always try to remind myself how good I'll feel when it's done. Starting is the hardest part! Make a deal with yourself that you'll at least do the first 15 minutes.  That's it, 15 minutes! And then when that 15 minutes is up, evaluate how you feel. 9/10 times you'll feel like you can absolutely keep going and complete the workout, because the hardest part is over!  
If you're doing yoga maybe light some candles and grab your crystals to create more of a studio setting.  Need to get pumped up for that hiit workout? Blast some music! That get's me going every time. Sometimes even a cute new sweat outfit can get me out the door for a long run.  This is YOUR exercise program, and you can do whatever you want! Just as long as you get moving 🙂
What's your favorite way to sweat at home?!  Have you tried any of the above resources?! Leave a comment and share!
all photos in this post are by the incredible Ron and Janine Niebrugge!
Please follow and like us: