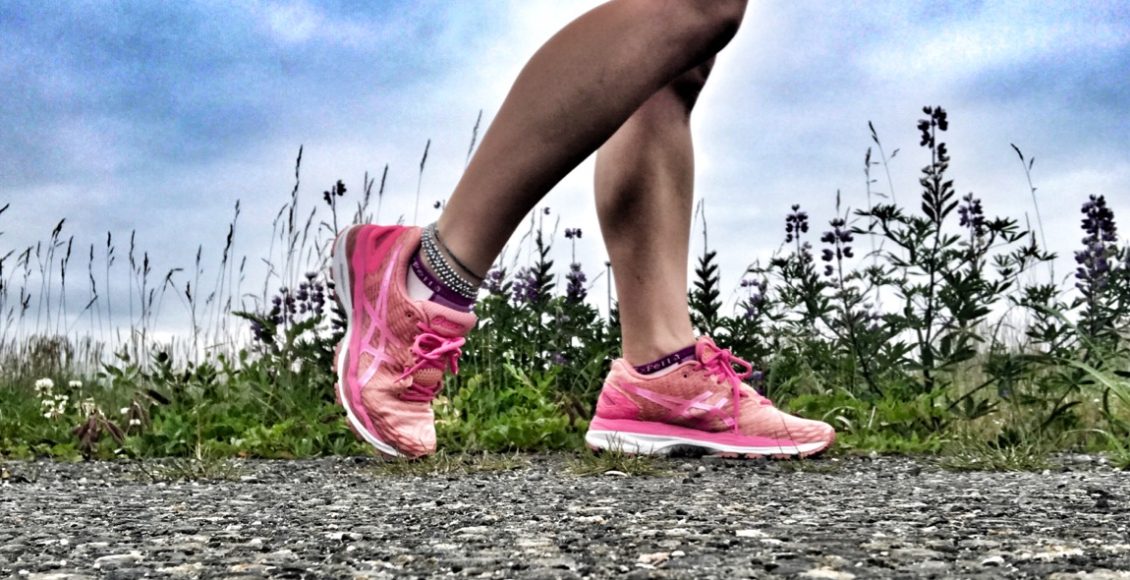 Race Training on the Road
Full time RV living sometimes requires a little more effort to make sure you get a workout in.  And often times workouts for me include full on marathon or race training while we are on the road!  It can definitely be challenging at times figuring out where to run 15 miles in an unfamiliar small town in the middle of nowhere, and adds more excitement to the day (read-stress, thank God for the patience of Chris) but I've figured out a few helpful tips that ease the anxiety of running in new places!  I think I've gone for a run of some sort in almost every single state, so I hope these encourage you to hit the pavement while you're traveling!
My number one piece of advice for running in foreign areas, if you are alone, is to bring pepper spray!!  They make little hand held pepper sprays like this, with a strap that is easy to gently hold in your hand while running.  It's so small, it really doesn't bother me to hold while running.  I feel a lot more at ease when I have a way of defending myself while I'm running through random neighborhoods or parks or even trails in a new town.  Especially if you get lost (trust me it can happen..) in an unfamiliar area, and find yourself in a slightly sketchy alley or park, you'll have something to help in case shit gets real and you can't run away fast enough!  But seriously, safety is key.
Another extra step I take in means of staying safe is using an app called Road ID.  It lets you choose a time for how long you'll be running, and choose a contact to alert.  When you start the timer as you start running, it sends a message to your chosen contact saying you are heading out to run, and also sends them a message when you finish.  Then if at any point during the run it senses (through your phone) that you are idle for 5 minutes, it will send an emergency alert to your contact. So if you take a poop break during the run and sit still for a few (I know it happens), make sure to stop the emergency message from sending to your contact or else you may get a concerned phone call!
One of my other fave apps for running is called All Trails.  This one is good for trail runners!  If you are in a brand new area and have no clue where to find a good trail, this super awesome app picks up on your location and lists hundreds (depending where you are obviously) of trails in your area.  Not only does it tell you the distance of the trails and where they are, but it also shows the rating of the trail based on other users and the level of difficulty!  When we were overwhelmed with trail running options in Sante Fe, NM, this app was super useful.  
Sometimes when I'm marathon training and need to do a long run, I can't find a trail that's 20 miles by just using the All Trails app.  It's also nice to talk to locals and get the insider scoop on the best running routes in town.  In this case, I call local running stores or REI!  The employees at these spots are super helpful because they are usually runners or bikers themselves, and understand what you are looking for.  I will explain to them that I'm just visiting and tell them exactly the distance and type of run I want to do, and they give me options or even sometimes tell me about local running clubs. This is one of my favorite resources for route finding, because usually you'll end up running in a less touristy area and get to see awesome views of the city or town you're in!   
These tips are of course helpful when just running in your home town as well, but I've found that while traveling you sometimes need a little more prep for a run.  And the best part about running while traveling- getting in a workout while exploring all at the same time!  Some of the best adventures I've had have been during a run in a random city.  Does anyone else have helpful tools they use to keep up with running while traveling?!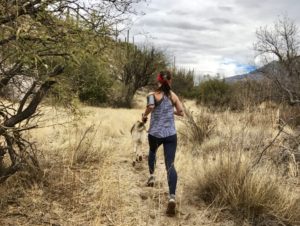 Please follow and like us: