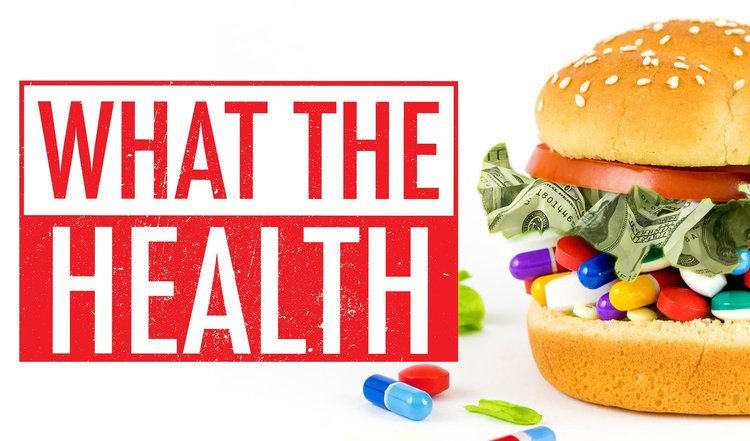 Why I'm still eating meat after watching "What the Health"
Watching the documentary "What The Health" has seriously been on my to-do list for months.  It has caused quite an uproar of responses in the wellness world, so I figured I had pretty much heard all about it.  But when friends and random people started asking me about it and saying it was confusing and terrifying all at the same time, I knew it was time for me to commit to Netflix for an hour and a half.  
I actually watched part of it while doing a training run on the treadmill, and had to turn it off because it was annoying me and making me feel unnecessary aggression towards the treadmill.  What concerns me the most is the fact that after I did finish it, I felt confused!  And I am IN the health world.  I geek out about this stuff!  So I can only imagine what that slew of information must feel like for someone who isn't passionate about nutrition and just trying to stay alive.  My number one issue with this documentary is the entire approach they take-bullying!  They are trying to bully people into being vegan.  Claiming that it is THE only right way to live and you are essentially a bozo if you follow any other lifestyle.  Manipulating people to live by a certain label is trying to put them in a box, and I don't love diet labels for this reason.  We should be able to eat a certain healthy way (because there are so many various ways to eat healthy!) and do what feels best for our bodies and beliefs without feeling the pressure of needing to slap a label on it.  My concern is that many people will watch this video and be scared into being vegan, without knowing anything about the proper way to go about it to ensure enough/the right nutrients are received.  
Going down a positive route for a minute, there were a few points made that I could agree with.  One of the doctors said "There is a fine line between being comfortable in our skin and being comfortable being sick."  I can understand where they are coming from.  Body positivity is absolutely crucial and something I hope to personally inspire others to get on board with.  Self love is everything. BUT- if it ever comes to a point where your body is not in healthy conditions because of the way you're treating yourself, but you are using "comfortable the way I am" as an excuse, that becomes an entirely other issue.  That being said, I'm not even sure this point needed to be brought up in the documentary in the first place?
Another point that I full heartedly stand behind is the fact that Big Pharma is "king," and we are given a pill for just about every little thing you can think of.  In my opinion, they are often not trying to cure disease, they are in the business of prolonging the disease.  I could go on and on about this so I'll keep it short (but here is some good info on the topic), but basically the medical industry prescribes anything and everything instead of getting to the root of the issue, just to keep the money flowing.  I definitely believe there is a time and a place for medication, and know that it can save lives.  But only a fraction of what we are prescribing now is actually valid.  Sick people are told to take an endless amount of pills instead of being told practical ways to clean up their diets and get back to eating whole foods.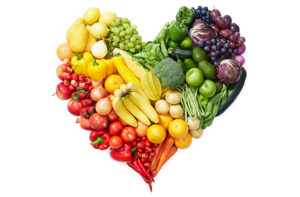 One last specific point I'll make, is the complete dismissal of sugar.  Dr. Garth Davis essentially let sugar off the hook, saying it is not the culprit of inflammation in the body and not an issue to be looked at.  Ummm, what?  I had to pause the documentary at that point to collect myself.  This is straight BS.  There are a plethora of studies to back up the fact that sugar is essentially one of the main culprits for just about any chronic disease or illness you can think of.  Again, I won't get too deep into this because clearly I could go down a rabbit hole here (but if you do feel like going down a rabbit hole- clicking here is a good place to start).  But I'm just wondering if he actually believes this or just stated that for the sake of the documentary?   
I understand that they are trying to promote getting more nutrients on a fully plant based diet.  But there IS an option to eat a very plant centered diet, but also have some high quality meat thrown in there if that is what you need.  This is how I eat, and I know that I get a good amount of nutrients daily.  Yes, I am very particular about what animal products I am eating.  And maybe one day I'll decide that I don't need any at all.  But for now, I feel good about that decision.  I do appreciate how they talked about how a lot of animals are treated.  Factory farming is absolutely horrific and I won't go into details on that right now (but here is a great article about it), but knowing where your animal products come from is SO important (I can do a separate post on terms to know when shopping for good animal products if you guys are interested!).  
Whew, are you still with me?!  In conclusion, the most important thing anyone can ever do for their body is eat intuitively.  Bio individuality is something I strongly believe in and base my practice around.  Every single person is different, so why would we all eat the exact same?  If you find energy from eating clean animal products, then by all means you should be eating them!  On the other hand, if you don't do so well with animal products, then you don't need them!  At the end of the day, we need to love ourselves by giving our body what it needs to be properly fueled and nourished.  It can really be that easy, it just comes down to tuning in with yourself and tuning out influences in the media.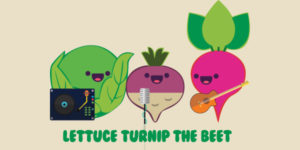 Please follow and like us: