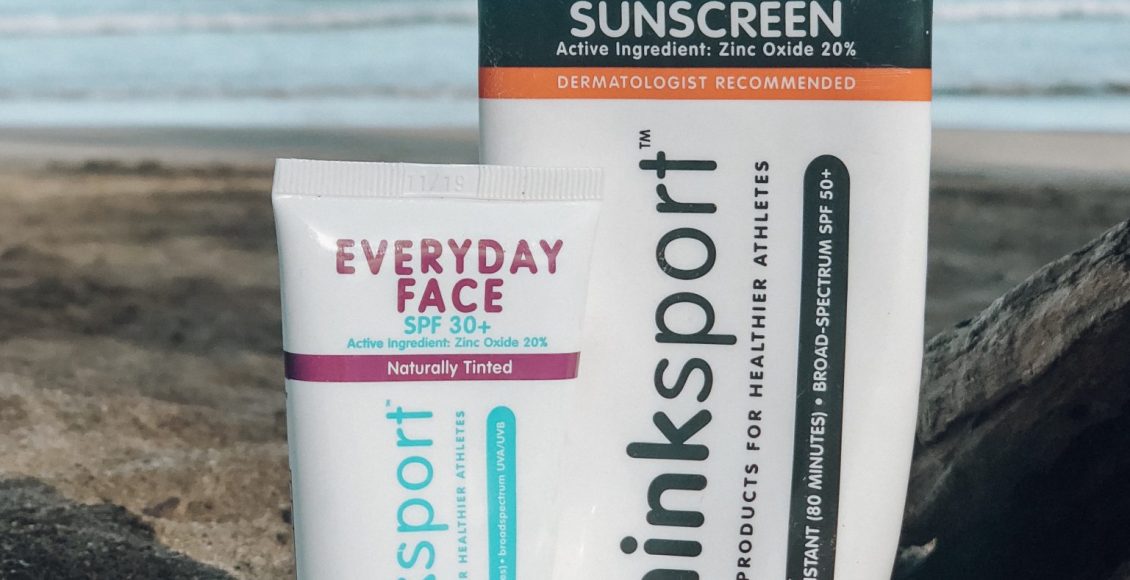 Featured Fave: Thinksport Sunscreen
Being I'm currently in Costa Rica where the sun shines extra strong, even on rainy days, sunscreen is life.  I recently talked briefly about Thinksport sunscreen in the beauty products blog post, but let's dive deeper.  
First of all, sunscreen is not just for surfers living in Australia.  You should wear sunscreen on your face every single day, to protect from sun exposure.  Getting sun daily is so important, and you know I preach #gooutsideandplay.  But, there is a smart way to soak up that Vitamin D.  I recently spent the morning paddle boarding and did not put sunscreen on my back like a ROOKIE, and the consequence is being the color of a strawberry and in pain even just wearing a shirt.  Butttt, if this happens enough times, the consequence goes much further than just a color change and temporary discomfort. Protect that skin guys!!
Sunscreen is something you are putting all over your body, and your skin is absorbing every single ingredient.  Do you know what is in standard sunscreen products? (it's okay if you don't, unfortunately it isn't common knowledge! But you're about to become a PRO)
Active ingredients in sunscreen are either mineral filters or chemical filters.  MOST are chemical filters. For mineral sunscreens, zinc oxide and titanium oxide are used.  Some products combine zinc with chemicals.
The most widely used chemicals:
Oxybenzone *the most concerning, highest toxicity score according to the EWG)

Octinoxate

Homosalate

Octisalate

Octocrylene
These ingredients have been linked to endocrine (hormones!) disruption, allergic reactions, cancer, and reproduction issues.  
I am obsessed with Thinksport because they make clean sunscreens, that not only aren't causing harm to my body, but they actually work!!  Here is their chemical policy if you are interested in learning more. And, they don't test on animals, ever.
The amount I've been sweating in Costa Rica is comparable to a large football player, so I've really put this stuff to the test.  Major success-it stays on for even my sweatiest beach runs!  Please note, that like most safety products, they only work if you use them correctly.  Please apply according to the directions, and more if necessary! I use the Everyday Face naturally tinted face sunscreen as my moisturizer everyday.  For beach time and any outside workout, I use the SPF 50 Safe sunscreen.
The amazon links in this post are affiliate, and if you purchase through the link I receive a small percentage and it doesn't affect your price at all 🙂 Thanks for supporting RWW!
Please follow and like us: