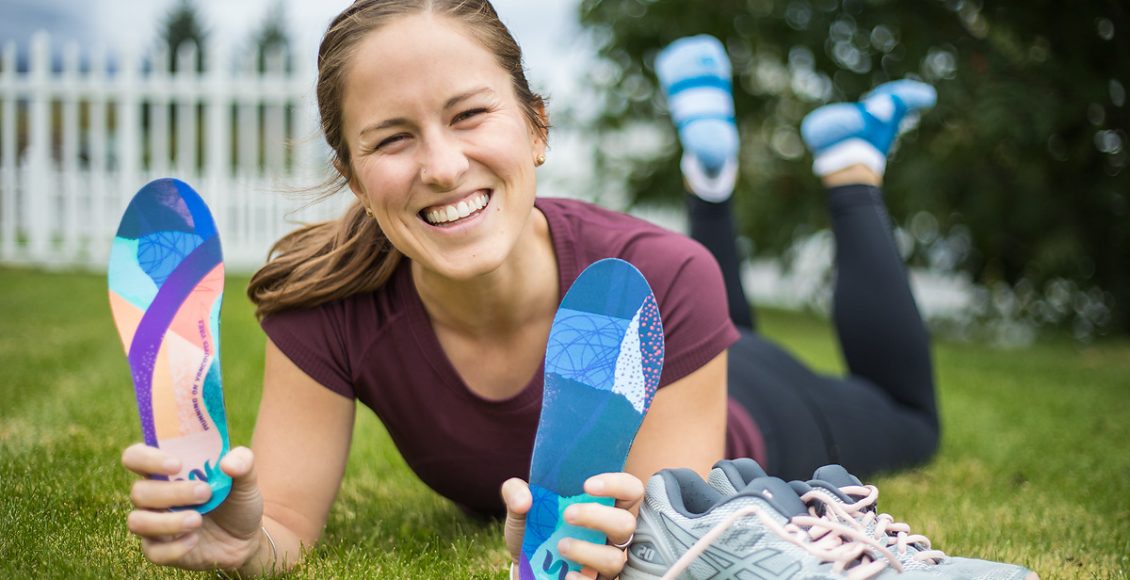 I'm starting a new series in the RWW monthly newsletter focusing on a current product that I'm loving!  I love supporting brands that compliment different aspects of health and wellness, and I'm so excited to start sharing those more with you.  
Right now, one of my favorite products is Wiivv's shoe insoles.  Wiivv is all about honoring your uniqueness, which I love!  Their theory is essentially that everyone's feet are so different, so why should we all have to wear shoes that were made for no one in particular?!  They make insoles customized to YOUR unique body.  It's all done digitally, using the Wiivv app from your phone!  You just take the measurements & photos of your feet and they create from there-it's 2018 and technology still blows my mind.  
The arch is completely catered to your specific foot, there's extra cushioning, shock absorb, and the best part is they are super cute!  I put a pair in my rain boots (because, Alaska) that I wear for long periods of time in the summertime and it was seriously life changing!!  They've also been a really great tool in my ankle healing process, because I need all the support I can get.  I put another pair in my running shoes and I can seriously instantly feel the difference as far as cushioning goes.  They also help with alignment issues, and reduce muscle strain!  I know for a lot of runners shin splints and plantar fasciitis can be a huge issue. While I can't speak from experience on that front, I am certain the insoles would help reduce these issues as well. 
If you guys have any specific questions about the Wiivv insoles or how they're helping my ankle injury recovery, feel free to reach out!  They also do custom sandals, which are currently in my suitcase en route to Costa Rica with me!  
They just released the new insole Fall collection, and you're seriously going to wish that they could be on the outside of your shoe because they're so cute.  Shop Wiivv here! 
I am a Wiivv affiliate, but all opinions are my own.  I only share products & brands I whole heartedly believe in. 
Please follow and like us: