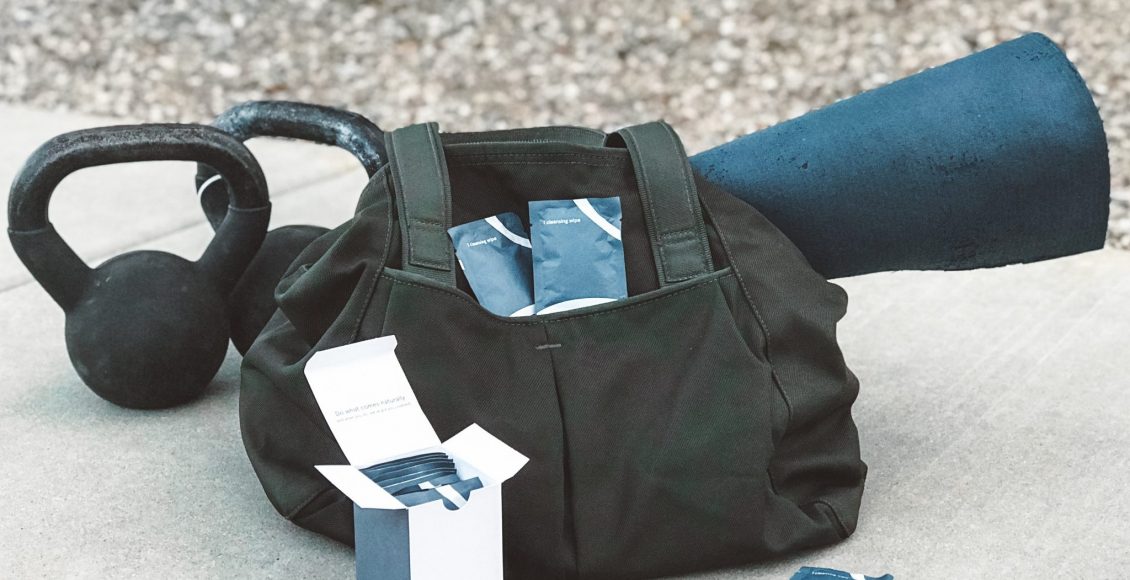 What's In Your Beauty Products?
Let's take a quick break from food on your plate to talk about another way you ingest ingredients…YOUR BEAUTY PRODUCTS!  I know it's weird to think about, but you literally absorb everything you put on/in your body.  
We pay close attention to the food we eat, so why should our skin and body care products be any different?  
Just like food, it all comes down to taking a quick minute to read the label.  I know this sounds daunting, but if you know about a few key things to avoid, it can be really easy!  
Look for an alternative if your products contain any of these ingredients: 
Parabens!

 

For heaven's sake why the heck are these allowed in there in the first place?!

 

These are synthetic preservatives that can do all sorts of damage to your hormones.

 

They are estrogen mimickers, meaning you are essentially putting fake hormones into your body.

 

BHA- This can contribute to cancer, stomach issues, skin depigmentation, and thyroid issues.

 

Fragrance-This one's super tricky because federal law does not require listing chemicals in fragrances.

 

WHAT!

 

Opt for fragrance free or essential oil ingredients instead
Oxybenzone- Found in sunscreen, this is linked to allergens and hormone disruption.

 

Triclosan and triclocarban- These are antimicrobial pesticides that are in soap.

 

They can negatively effect thyroid function and contribute to developing bacterial resistance.

 

Sulphates (SLS and SLES)-At the very least they are irritants (especially if you already have sensitive skin), but can also cause hormone disruption.

 
That knocks out about 80% of the mainstream products you see in stores.  BUT the good news is, this is 2018 and there are some incredible brands now a days that offer some amazing products that not only work, but don't cause internal damage of any kind (what a concept!) 
I have a lot that I use and rotate between, but these are some of my favorite brands for products I use daily: 
Hair Care (&body wash)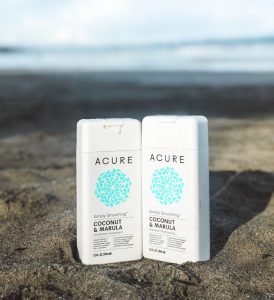 Acure. I love their shampoo and conditioner, dry shampoo, and body wash!  
Toothepaste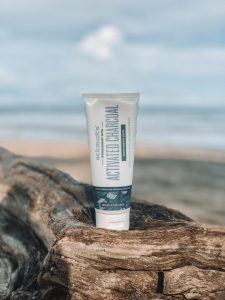 Schmidt's Activated Charcoal.  I also love Kiss My Face brand! 
Deodorant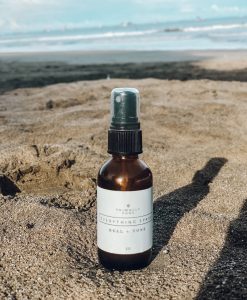 Primally Pure Charcoal for sensitive skin.  I also LOVE their "Everything Spray" (pictured).  While the spray isn't necessarily deodorant, it can be used as an underarm refresher, and soothes inflammatory skin conditions (post shaving spray!)
Lotion
I have many for this category, but currently loving The Honest Co, because it's light weight (hello Costa Rica humidity).  I also love cocokind skin butter (all of cocokind's products are amazing!), and Acure body lotion.
Sunscreen
Hands down favorite sunscreen is thinksport.  They stay on well when I'm extra sweaty, and have a tinted face option!
Tampons & Feminine Care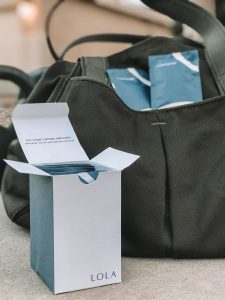 Thats right, the standard tampons are loaded with chemicals and synthetics.  I am obsessed with Lola!  Not only do they have %100 cotton tampons, but they have lots of other incredible products too.  One of my other fave's of theirs is the cleansing wipes! Perfect for a mid day refresh or post workout sweaty feels (if you aren't showering right away, aka story of my life).  AND you can use code runningwildwellness for 40% off a cleansing wipe subscription.
Makeup
While I am not a huge makeup wearer (guys I don't even know how to contour), I do like the occasional natural looking makeup.  100% Pure is my favorite! All of their makeup is fruit dyed (so cool), no fillers, and "fragrances" only from essential oils!  
Remember that everyone is different, and just because these products do well for me doesn't mean you'll be obsessed too!  Follow the ingredient avoid list and you'll be able to discover your own faves 🙂 Do you guys have any go-to healthy beauty products?!
Please follow and like us: